I was out shopping with a friend the other day. We went at Zara and look what I found at the TRF section, for 26 Euros.
Source
Does it remind you of anything?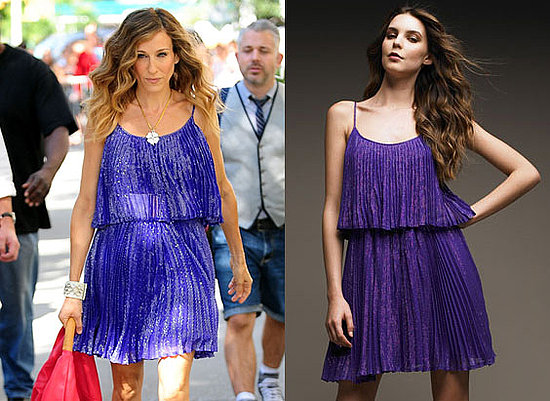 Source
Now?
Last summer's obsession dress for many women is now available. Sarah Jessica Parker wore this dress on the movie "Sex and the City 2". Actually she wore two of them.
Source
Of course the quality of fabric is not the same. The Zara dress is 100% polyester, although the original Halston is made of 90% Silk, 10% Metallic and the Lining is 100% Silk.
I bet you can spot the unflattering difference between the two. On the Zara dress the "blouse" section is longer and hits the belly button. On the contrary the Halston dress reaches down to the waist line, giving a more feminine look. The skirt looks shorter too. I totally prefer the original. Don't you?
See you around
Maria
P.S.: I didn't buy it if you're asking!