There are times when there's nothing more than a gap in your head .
Why didn't I think of that, when I was staring for hours a bag of polyfoam eggs, trying to figure out what to do with them?
Excellent
tutorial
by Nikki, In Stitches.
These, from
mypoopet
, could have been a great idea too,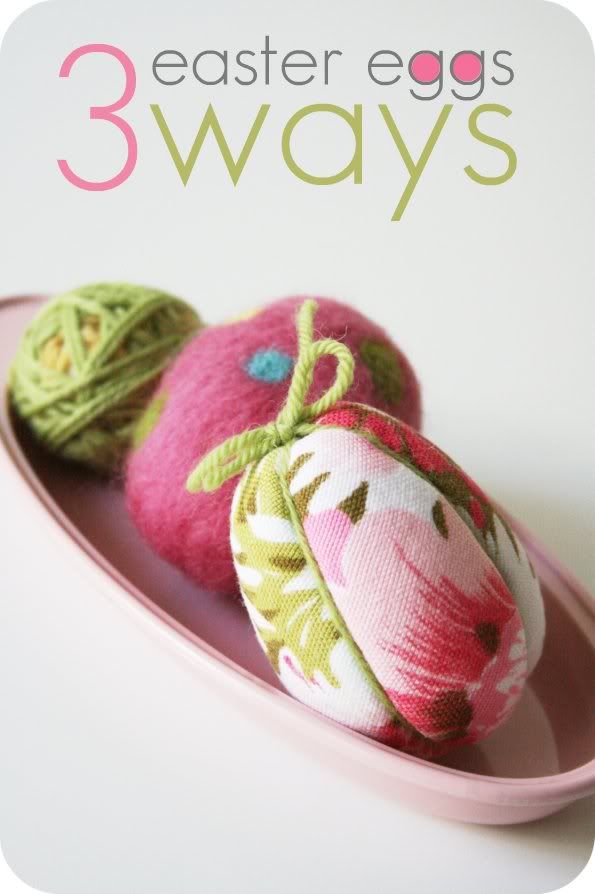 especially the fabric covered one. Such beautiful colours.
I did thing about decoupaging, but I didn't have any interesting napkins lying around and I wanted to start right away...
So I decided to go along with this
tutorial
, but without going shopping for ribbons and other decorative stuff, just use whatever I already had in my stash.
That's the result...
Yeah I know not the best choice of colours, but hey the bows are just pinned and can be replaced any time!
May be I should have gone for
that
instead and forget about the foam eggs
More eggs next year!
Happy Easter
See you around
Maria